👉
Binah.ai
👉Zoom
👉Healthie
👉
Doxy.me
👉TeleDoc
👉AthenaHealth
👉iUGO Care by Reliq Health Technologies
👉DTEN
👉Zapier
What implementation tools are you and your team big fans of?
Check out this article to learn more on the importance of integrated and implemented tools to optimize your teleheath: https://www.benefitspro.com/2020/10/13/the-future-of-telehealth-is-hybrid/
Dedicated to transforming healthcare through instant visual collaboration & virtual care
Over the past three weeks, Massachusetts General Hospital has undergone a transformation. Like most US hospitals these days, a palpable tension hangs over the building. The halls are quiet and devoid of visitors, isolation wards are filling with patients, and staff are dressed in extensive protective gear. There's an unusual stillness in the air.
The
iPads Are Crucial Health Care Tools in Combating Covid-19
article was written by
Paris Martineau
and published on
wired.com
, written by on 04.08.2020 
The usual daily gaggles of doctors and residents moving from bed to bed to conduct rounds has been replaced by a lone physician, clad in protective equipment, escorting a laptop on a cart around the hospital. Doctors participate virtually through an app the hospital has configured to facilitate medical care while limiting potential exposure by staff. Some doctors join virtual rounds from a sanitized conference room down the hall where they sit 6 feet apart, others from their homes.
In the isolation wards,
Covid-19
patients rest in rooms equipped with
iPads
mounted to IV poles using a gizmo designed to secure tablets to boats. The iPads include software that makes them virtual extensions of Mass General's 2,000 nurses. Nurses can use the devices to check on and communicate with patients without donning masks, gloves, and other precious protective gear, and risk exposing themselves to the virus.
iPads Are Crucial Health Care Tools in Combating Covid-19
, written by
Paris Martineau
on
wired.com.
Dedicated to transforming healthcare through instant visual collaboration & virtual care
Have you heard Telehealth and Medicine Today's Partners in Digital Health Podcast Episode: Using Blockchain for Managing Medical Records in Difficult Environments with Paul Snow of Factom? Paul Snow is the founder and CEO at Factom, the creator of the first blockchain technology built from the ground up, to solve real-world business problems. "Blockchain has the potential to give you an actual identity that effectively allows you to put a password on your SSN so you're "identity" can't be stolen". Medical records have long lacked an infrastructure that allows for everything healthcare professionals need: complete records, security and privacy, distribution of medical records across different providers, and the ability to import medical records from other jurisdictions so that the records can survive and be obtained when needed. Blockchain, Snow explains, may be the solution.  Here's the link to the episode:
https://www.stitcher.com/podcast/partners-in-digital-health/e/77099360?autoplay=true
Founder and President of Ingenium Digital Health Advisors
For the last 17 years I've been an adamant fan and promoter of telehealth, predicting that over 80% of patients' interactions with healthcare providers could be delivered "at a distance". And it's only 80% because I have also learned that telehealth, in its most common form as a live audio/video conversation, has its limitations to deliver extraordinary care.
On the obvious side, telehealth is not going to replace hands-on exams, such as
palpations
of the stomach. Similarly, dental exams are trickier, too, though for an initial assessment and triage, telemedicine does suffice.
What's less obvious are the limitations of telemedicine for the longer term virtual care of patients, mainly because of healthcare's rightful reliance on the aptly named
vital
signs (pun intended).
One of my favorite quotes is that of Don Berwick, founder of the Institute of Healthcare Improvement, IHI: "Every system is perfectly designed to get the results it gets." What that quote has taught me over the years is that in order to achieve different, better outcomes, one must change the system: the processes, the workflows, the technology, the incentives, the rewards, the policies, the training, etc.
In the rush into telehealth, though, many elements of the system were not changed, were not optimized for the delivery of care at a distance.
The Rush into Telehealth
When healthcare rushed into a full-throttle rollout of telehealth (albeit a lot of it still hiding as "telephonic"-only telehealth), it was definitely the right thing to do: give patients, who need care or medical advice, access to medical professionals, preferably over video.
Going over test results? Great.Ordering an interim refill? Got it.Discussing the implications of delayed surgery? Doable.Triaging your best care route with Covid-like symptoms? Perfect fit.
Where video-based telemedicine is definitely a great fit is in the behavioral health space - and has been for years. Counselling over video or the phone, including the prescription refills, offers new opportunities for continuity of care, reducing no-shows and improving engagement.
But when we enter the primary care and specialty realm of healthcare, going only by words, by live video of facial expressions and body language is not sufficient clinically in the long run. Ultimately, clinicians rely on access to good data about the clients conditions to make good care decision.
An Engineer's Care Process
My 20 years of working with physicians has taught me that I'm oversimplifying the following (and I mean no disrespect), but today's modern primary care and specialty care medicine is most often a simple sequence:assessing the patient's condition and historyordering tests to confirm suspicions or hypothesesanalyzing and reviewing the resultsdeveloping and discussing a care planfollowing and monitoring the care plan (including in some cases invasive procedures)
While Telehealth is great for steps 1, 3, 4, and 5 (except the invasive part), there are limitations in the assessment of the patient's condition in step 1 and assessment of the difference the care plan makes in step 5.
As Covid-directed physical distancing continues, what's mostly lacking is an accurate insight into the patient's key vital signs - those that typically would be acquired by the clinic staff in preparation for a patient's visit. For a few visits it was definitely acceptable to "fly in the dark" and go by the patient's vital signs' past performance (which, as we know from the financial literature fine print, is no prediction for future performance). But now, as the health crisis lingers, we need better solutions that still keep patients and staff safe.
What's also missing, regarding step 2, is the coronavirus-safe access to frequent tests such as lab work and imaging. While solutions available for the home exist, the logistics of deploying them to a patient's home make most innovative solutions impractical for scaling.
P
reparing a Patient for a Telemedicine Visit
Most healthcare organizations that jumped newly into telehealth in March 2020 merely gave the clinicians a video chat tool (or permission to just use the phone) and told 'em to "go do telehealth". What was lacking was the whole set of workflows for the scheduling, pre-visit, and post-visit steps that typically make up a complete visit experience in the in-person-care world.
Telemedicine TechCheck
One of the key hallmarks of successful "direct-to-consumer bring-your-own-device" telemedicine that we are practicing during this health crisis is the
Telemedicine TechCheck
, preferably conducted at the time of scheduling. I have written extensively about his unique but largely unknown practice
here
,
here
and
here
.
While a Telemedicine TechCheck can ensure a satisfying experience regarding the technical aspects of the telehealth visit, the clinical quality of the visit requires more than just a good connection. In addition to access to the patient's medical history, clinicians also need to have access to a most recent set of vital signs.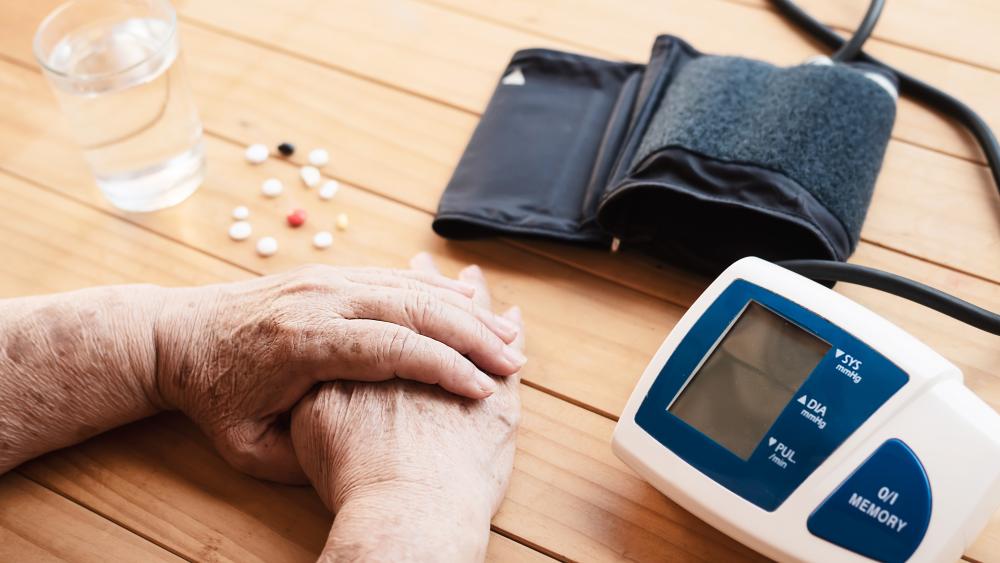 TeleRooming
One best practice is to have nursing staff or MAs connect with the patient beforehand to inquire about the feasibility of obtaining up-to-date vital sign reading, such as weight, resting heart rate and blood pressure. Most patients with chronic diseases may have at least a scale and oftentimes a blood pressure cuff available. What is not obvious to many patients is that obtaining and sharing that data with their physician on their telehealth visit is quite helpful to the physician.
Thus some of our clients have now started calling patients on the morning of the telehealth visit to either collect a most recent set of vital signs or to remind them to take their measurements and share them with the physician. Oftentimes these visits, especially when conducted over video, can be excellently used to review their current medications.
A Learning Experience
For me, the rollout of telehealth has for a long time been mostly an exercise in managing the change in how clinic staff work. The Covid-necessitated shift to DTC BYOD telemedicine now also requires us to focus on helping patients to change the way they not only receive care, but how they schedule their care and how to prepare for a visit.
And guess what - after the physician ends the video call, there's a whole new set of virtual care process steps to be defined. But that's an article for another day.
Please post your thoughts and reactions in the comments below.
Learn, Share & Collaborate
The Covid-19 crisis thrust many healthcare providers into telehealth overnight, oftentimes launching the new offering quite haphazardly. While many larger and mid-sized organizations had already launched a number of telehealth services, the unprecedented need to safely connect clinicians with patients resulted in an unprecedented demand for telehealth. This left no time for planning or coordination.
Now, six months into the health crisis, the best healthcare leaders are realizing the need for a well-defined and well-executed telehealth strategy. In order to make the most out of telehealth and to stay competitive in this new normal where over 90% of patients have had a great experience with telehealth, healthcare organizations must embrace telehealth across all clinical areas and become proficient at it.
The Scope of Telehealth

Here are the six most common misconceptions about telehealth and a hint at some of the tactics you can use to take advantage of your new understanding of the reality to launch telehealth services (even) more successfully.
Telehealth is a NOT just a Healthcare IT Acquisition and Deployment Project
There is NOT one technology solution for telehealth that everyone will use.
Telehealth is just not simply a different way to deliver care. It's an entire process including people, education, process and implementation.

Telehealth is delivering care at a distance.
This includes any interactions of the modern healthcare consumer with the healthcare organization - from scheduling appointments to downloading immunization records; from post-surgical just-in-time education to obtaining a refill.
Telemedicine,
which we define as
practicing medicine at a distance
, is a subset of Telehealth and includes any synchronous or asynchronous interactions between patients and clinicians - either via video or telephonic visits,
remote physiological monitoring (RPM)
, or through the store & forward mechanism, such as sending images of rashes, etc.
Without a strategy, it can be overwhelming to decide which telemedicine services to launch first.
A Telehealth Strategy's Core Elements

First of all, a well-developed Telehealth Strategy conveys a vision that aligns with the organization's overall strategy. It helps staff to find the answer to the inevitable questions "why is this important?", "why should I care?", and "why will this be different than any other change?".
Next, the telehealth strategy must demonstrate how telehealth will be used to drive the organization's strategic objectives - again, to drive the buy-in by everyone in the organization.
Given the financial situation for most healthcare organizations, the next logical step is to ensure that the telehealth program overall has a financial case that creates a positive overall ROI across the program of all telehealth services - from direct revenues as well as indirect revenues, taking a systems point of view .
The embracing of telehealth as a care delivery mechanism is first and foremost a change management effort and only secondarily a "customer education" effort. Internal resistance, frustration, confusion and sometimes outright hostility is by far the key reason behind the failure of most telehealth programs. As such, a telehealth strategy must outline the strategies and principles behind engaging the clinicians and staff.
Last, but not least, the telehealth strategy, like any good business plan, must lay out the staffing model to support the launch of new services; support the ongoing operations; and guiding the organization through leadership.
Driving Buy-in Through a Telehealth Strategy


The primary value of a telehealth strategy lies in increased buy-in resulting in a much smoother implementation and fewer false starts. This also results in fewer wasted resources, such as the investment in the wrong technology, or the failure to establish a service because a key champion leaves the organization.
Without a telehealth strategy, the implementation of a telehealth service has numerous opportunities to encounter resistance from many sides: IT, finance, billing, nursing, providers, and even patients. Without a plan, implementations can drag on forever, especially if the opportunity of a good "first impression" is missed.
A well thought out plan engages key opinion leaders and is the key reason for immediate and lasting, sustainable success; especially if the long-term goal is to incorporate elements of telehealth and telemedicine across the organization.

How do you measure Telehealth Success?


Not everything that can be counted counts. Not everything that counts can be counted. — William Bruce Cameron
As the quote above highlights, measuring success can be a tricky business. Not all metrics we could collect are meaningful and some relevant aspects of telehealth success are difficult to measure accurately.


With telehealth being defined as "delivering care at a distance", telehealth cannot be simplified to the mere video chat of a clinician with a patient (or client, in the mental health world).


Rather "telehealth" is the totality of the workflows and the workplaces, the technologies and the policies, the scheduling and the billing.


But how do you measure success?


Input Measures – resources, e.g., time, staff, money, spent on delivering the service
Output Measures – quantifiable results, e.g., the number of visits or patients seen
Quality Measures – characteristics of the results, e.g. patient or physician satisfaction
Outcome Measures – impact and value generated, e.g., improved health reduced ED visits
Learn more about the four types of measurements on the full
How To Measure Telehealth Success article
A bridge is typically a metaphor for creating a shortcut, crossing a chasm, or to overcome an obstacle like a river. A Telehealth Strategy serves the same purpose: to navigate you confidently across and through the uncertain future to get "to the other side".
Unlike bridges though, plans and strategies are not created to last forever. They are temporary structures, intended to get you from where you are today to where you want to go.
As Dwight D. Eisenhower observed:


"In preparing for battle I have always found that plans are useless, but planning is indispensable."
Strategies and the accompanying business plans exist for the same reason: to provide indispensable insights into the various facets of what it will take to arrive at a better future.  
Dedicated to transforming healthcare through instant visual collaboration & virtual care
Utilizing the idea of a reward system to perpetuate healthy living.
As living has now been transformed by pandemic and illness fears, a reward system will, not only motivate healthier habits, but also reinforce COVID friendly living and awareness. Through daily health tasks, users are reminded of preventative measures to strengthen their immune systems.
But one question still stands:
Even in a pandemic stricken world, do we still need rewards to make healthy decisions?
Read more here to learn about a rewards system in healthcare
- let us talk about it. I want to hear your thoughts?