For the last 17 years I've been an adamant fan and promoter of telehealth, predicting that over 80% of patients' interactions with healthcare providers could be delivered "at a distance". And it's only 80% because I have also learned that telehealth, in its most common form as a live audio/video conversation, has its limitations to deliver extraordinary care.
On the obvious side, telehealth is not going to replace hands-on exams, such as
palpations
of the stomach. Similarly, dental exams are trickier, too, though for an initial assessment and triage, telemedicine does suffice.
What's less obvious are the limitations of telemedicine for the longer term virtual care of patients, mainly because of healthcare's rightful reliance on the aptly named
vital
signs (pun intended).
One of my favorite quotes is that of Don Berwick, founder of the Institute of Healthcare Improvement, IHI: "Every system is perfectly designed to get the results it gets." What that quote has taught me over the years is that in order to achieve different, better outcomes, one must change the system: the processes, the workflows, the technology, the incentives, the rewards, the policies, the training, etc.
In the rush into telehealth, though, many elements of the system were not changed, were not optimized for the delivery of care at a distance.
The Rush into Telehealth
When healthcare rushed into a full-throttle rollout of telehealth (albeit a lot of it still hiding as "telephonic"-only telehealth), it was definitely the right thing to do: give patients, who need care or medical advice, access to medical professionals, preferably over video.
Going over test results? Great.Ordering an interim refill? Got it.Discussing the implications of delayed surgery? Doable.Triaging your best care route with Covid-like symptoms? Perfect fit.
Where video-based telemedicine is definitely a great fit is in the behavioral health space - and has been for years. Counselling over video or the phone, including the prescription refills, offers new opportunities for continuity of care, reducing no-shows and improving engagement.
But when we enter the primary care and specialty realm of healthcare, going only by words, by live video of facial expressions and body language is not sufficient clinically in the long run. Ultimately, clinicians rely on access to good data about the clients conditions to make good care decision.
An Engineer's Care Process
My 20 years of working with physicians has taught me that I'm oversimplifying the following (and I mean no disrespect), but today's modern primary care and specialty care medicine is most often a simple sequence:assessing the patient's condition and historyordering tests to confirm suspicions or hypothesesanalyzing and reviewing the resultsdeveloping and discussing a care planfollowing and monitoring the care plan (including in some cases invasive procedures)
While Telehealth is great for steps 1, 3, 4, and 5 (except the invasive part), there are limitations in the assessment of the patient's condition in step 1 and assessment of the difference the care plan makes in step 5.
As Covid-directed physical distancing continues, what's mostly lacking is an accurate insight into the patient's key vital signs - those that typically would be acquired by the clinic staff in preparation for a patient's visit. For a few visits it was definitely acceptable to "fly in the dark" and go by the patient's vital signs' past performance (which, as we know from the financial literature fine print, is no prediction for future performance). But now, as the health crisis lingers, we need better solutions that still keep patients and staff safe.
What's also missing, regarding step 2, is the coronavirus-safe access to frequent tests such as lab work and imaging. While solutions available for the home exist, the logistics of deploying them to a patient's home make most innovative solutions impractical for scaling.
P
reparing a Patient for a Telemedicine Visit
Most healthcare organizations that jumped newly into telehealth in March 2020 merely gave the clinicians a video chat tool (or permission to just use the phone) and told 'em to "go do telehealth". What was lacking was the whole set of workflows for the scheduling, pre-visit, and post-visit steps that typically make up a complete visit experience in the in-person-care world.
Telemedicine TechCheck
One of the key hallmarks of successful "direct-to-consumer bring-your-own-device" telemedicine that we are practicing during this health crisis is the
Telemedicine TechCheck
, preferably conducted at the time of scheduling. I have written extensively about his unique but largely unknown practice
here
,
here
and
here
.
While a Telemedicine TechCheck can ensure a satisfying experience regarding the technical aspects of the telehealth visit, the clinical quality of the visit requires more than just a good connection. In addition to access to the patient's medical history, clinicians also need to have access to a most recent set of vital signs.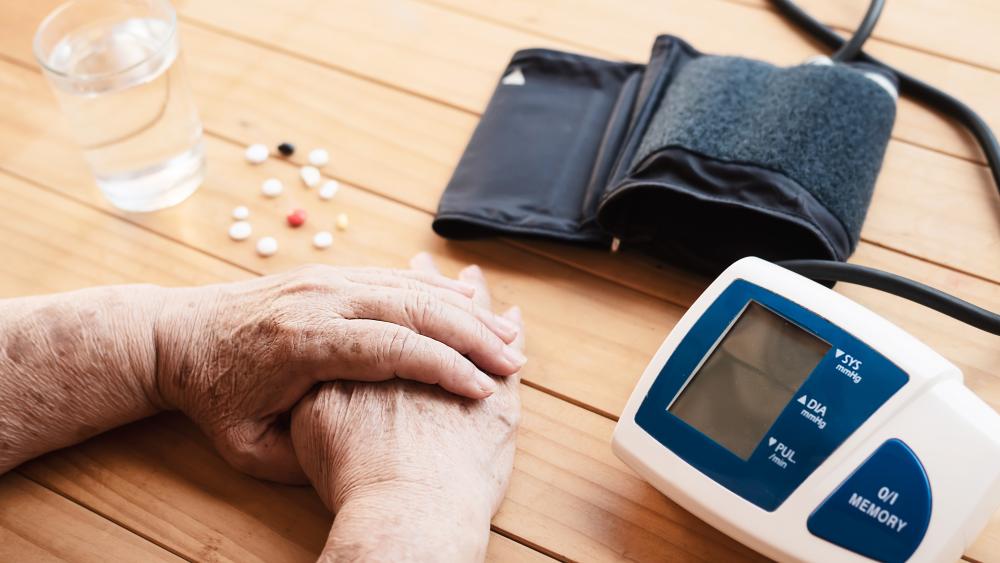 TeleRooming
One best practice is to have nursing staff or MAs connect with the patient beforehand to inquire about the feasibility of obtaining up-to-date vital sign reading, such as weight, resting heart rate and blood pressure. Most patients with chronic diseases may have at least a scale and oftentimes a blood pressure cuff available. What is not obvious to many patients is that obtaining and sharing that data with their physician on their telehealth visit is quite helpful to the physician.
Thus some of our clients have now started calling patients on the morning of the telehealth visit to either collect a most recent set of vital signs or to remind them to take their measurements and share them with the physician. Oftentimes these visits, especially when conducted over video, can be excellently used to review their current medications.
A Learning Experience
For me, the rollout of telehealth has for a long time been mostly an exercise in managing the change in how clinic staff work. The Covid-necessitated shift to DTC BYOD telemedicine now also requires us to focus on helping patients to change the way they not only receive care, but how they schedule their care and how to prepare for a visit.
And guess what - after the physician ends the video call, there's a whole new set of virtual care process steps to be defined. But that's an article for another day.
Please post your thoughts and reactions in the comments below.
Over the years that I've been working with health systems on telehealth service strategy, design and implementation I've come across a number of misconceptions. As telehealth these days seems to be really taking off now, these misconceptions may be some of the reasons why many telehealth implementations that I hear about have disappointing results.


Here are the six most common misconceptions about telehealth, my description of the reality and a hint at some the tactics you can use to take advantage of your new understanding of the reality to launch telehealth services (even) more successfully.
Telehealth is a Healthcare IT Acquisition and Deployment Project
There is one technology solution for telehealth that everyone will use.
Our IT staff is best suited to run our telehealth program.
Telehealth Vendors will help us to properly set up our telemedicine services.
Once we've established one telehealth service, we can quickly roll it out to others.
Telehealth is just a different way to deliver care.
As you can see from the list, many of the misconceptions (in fact, the first four) focus on the "tele-" aspect of telehealth, the technology. As I've written before,
telehealth is not about the technology
. It's about people (such as patients, provider, nurses, MAs, etc.) and processes (such as scheduling, syncing, billing, etc.).
In this week's article, I'll introduce the misconceptions and my description of the reality and over the next week's I'll take on each misconception and deliver evidence, examples and pragmatic solutions to launch telehealth successfully.
Conclusions:


mHealth technologies are viable options to monitor COVID-19 patients and be used to
predict symptom escalation for earlier intervention
.
These technologies could also be utilized to monitor individuals who are presumed noninfected and enable prediction of exposure to SARS-CoV2, thus facilitating the prioritization of diagnostic testing. 
For those of us in this field, the answer is obviously "
well, duh
?".
Now the challenge becomes: 
which technologies do you select? 
how do you use them? 
who gets them? 
when do they get them?
who monitors the data? 
who escalates alerts? to whom?
who pays for it?
Not all metrics we could collect are meaningful and some relevant aspects of telehealth success are difficult to measure accurately. Measuring success can be a tricky business. 


Not everything that can be counted counts. Not everything that counts can be counted. — William Bruce Cameron
In our opinion, there is only one valid business reason to justify the effort that goes into the collection, analysis, and reporting of metrics: Clarity of Action.


What I advise all of my clients as we establish performance dashboards is to have established clarity around the following aspects for each metric:
Ownership: who is the executive owner and who is the operational owner of that metric?
Definition: how is the metric collected and analyzed? how often? how should it be reported?
Expectations: what are the targets for acceptable performance? for success?
Actions: what actions will be taken if the metric does not meet the target? what if it exceeds the target? what if it hits the target?
Lessons learned from rapidly launching
#telemedicine
in 7 days in response to primary care appointment cancellations during the COVID-19 crisis.
Read the full article on LinkedIn: Click here
Article Summary:
1. Emphasis on workflow is crucial.

2. In a time of crisis, attention to detail is limited

3. Training on telemedicine can truly occur in less than half an hour

4. Capturing Data is key.
What's absolutely crucial during this time is to capture data - not only the volume data from the medical record, but also subjective and objective data from the providers. Did you have any audio problems? Any video problems? How do you assess the clinical quality? What suggestions do you have? Only with those data are we able to continuously change and improve the process, the training materials, the technology configuration, the messaging, the marketing, etc. I.e., everything that has to be in place for this "clinical service" to be delivered flawlessly.

5. Designing the process for long-term is easy to do, but hard to sell

6. Direct-to-Consumer Telemedicine is truly one of the most challenging telemedicine use cases

7. Clinical Leadership involvement is key
Ultimately, telemedicine is about practicing medicine at a distance. And not all patients and conditions are amenable to telemedicine. To avoid patient harm or dissatisfying telemedicine experiences (for both, providers and patients), an organization has to quickly establish clinical guidelines as to what the clinical leadership deems to be appropriate. There are also numerous clinical telemedicine guidelines published for a variety of specialties that should be consulted.

In summary, a complete successful telemedicine launch can be accomplished in as little as a week. I fully expect that by the end of this week all ~20 providers in all 5 locations to be confident in their ability to deliver great care via telemedicine, whether the providers are in the office or at home.


If you'd like to learn how you can achieve such a rapid stand up of telemedicine in the proper way, reach out to me directly or leave a comment below.


Please post your thoughts and reactions and in the comments below
"Black Swan"
, a theory developed by Nassim Nicholas Taleb, is the occurrence of a highly improbable event that has a major impact on our lives.
So, here are three of my current predictions:
While the Covid-19 pandemic has long been expected by researchers and (some) politicians, the impact and implications beyond the obvious was something that very few (if any) predicted.
A shortage of webcams (and 400% price hikes)?
The meteoric adoption of telehealth?
The reimbursement for telephonic care? (long eschewed across all payors)
A disruption to the traditional healthcare model?
In hindsight, these seem obvious (except probably the last one).


But lamenting the lack of foresight is pointless.
A
"Black Swan"
, a theory developed by Nassim Nicholas Taleb, is the occurrence of a highly improbable event that has a major impact on our lives.
While the Covid-19 pandemic has long been expected by researchers and (some) politicians, the impact and implications beyond the obvious was something that very few (if any) predicted.
A shortage of webcams (and 400% price hikes)?
The meteoric adoption of telehealth?
The reimbursement for telephonic care? (long eschewed across all payors)
A disruption to the traditional healthcare model?
In hindsight, these seem obvious (except probably the last one).


But lamenting the lack of foresight is pointless.
1. Healthcare delivery will continue to become increasingly fragmented
2. Digital Health Innovation's Shining Moment
3. Accelerate Innovation Adoption or Shrivel Up


I break down each point:
Telehealth And The Black Swan: 3 Current Predictions


Healthcare's Amazon Moment?

It is important to remember that Amazon was not about books. And this revolution is not about video chatting with your doctor. It's about a new healthcare paradigm.


Don't you agree? Let's discuss


As one of America's finest street philosophers quipped below, knowing where you're going is quite important, unless you don't mind ending up where you did not want to be.


If you don't know where you're going, you'll end up someplace else.
— Yogi Berra
Read my full article
Measuring Telehealth Success
, from
Ingenium Digital Health
Unfortunately, many healthcare leaders are pretty much in the dark when it comes to the performance of their telehealth services. They oftentimes don't know where they are (no metrics), or if they know where they are (output measures), they often can't tell whether that is good or bad or whether they are where they are supposed to be.
As I laid out in
last week's article
, the most meaningful metrics focus on quality and on outcomes. But even input or output measures can be useful, if a reasonable goal was set, against which the metric can be compared.
For example, 423 video visits in a day may be good if the goal was to raise the average number of daily visits by 5% compared to last month, where the average was 400.


A Solid Set of Success Measures


So what is a good, solid set of measures to track the performance of your telehealth services?

Input measures mostly assess the organization's readiness for telehealth and oftentimes focus on process measures, such as training, equipment setup, etc.


The most valuable but arguably the hardest set of metrics to come by are the outcome metrics. Once telemedicine is working and adoption is rising, numerous population health outcomes can be tracked, such as fewer hospitalizations, better managed health as tracked by key health indicators (such as A1C levels for diabetics), or even significantly fewer no shows to appointments.


When to declare success


So, when and how do you declare success? As I mentioned in the previous article, metrics are most valuable when they care compared against a target, an expectation. When clearly defined and agreed-on objectives are set and subsequently met, you can declare success.


If not, then at least you can declare progress and continue to work on identifying and eliminating the root causes of underperformance.


Ultimately, it is important that the targets for each metric are set and are either aligned with the organization's overall strategic objectives or are set in consensus with those who can impact them.


Only then will success in telehealth feel like success to all.
Welcome to the weekly Telehealth Tuesday community newsletter, brought to you by
Ingenium Digital Health
.
Every week, we will be sharing pragmatic insights and best practices from our work with healthcare organizations across the US. These days we are rapidly optimizing telehealth services at physician practices, hospitals, multi-specialty centers, FQHCs, PT groups, etc. We are doing this in a matter of a few days, bringing up visit volumes close to pre-Covid levels.
You can see a visual archive of past newsletters here:
IngeniumDigitalHealth.com/newsletter
Hey everyone, I'm
Christian Milaster
, one of the telehealth experts here in the hive.
My passion is around enabling the delivery of extraordinary care and I run a Digital Health strategy and implementation consultancy, focusing specifically to help healthcare organizations and vendors getting the most out of telehealth.
I'll be here to remind us that Telehealth is a Clinical Tool, not a technology. That establishing telemedicine is not about the deployment of webcams and video chat software, but about designing the clinical and operational workflow and managing the resistance to the change inherent with any disruption.
Born, raised and educated as an Engineer in Germany, I spent time at IBM and the Mayo Clinic before launching Ingenium Digital Health Advisors in 2012. I've been working in telemedicine since 2003. I reside outside of Annapolis, Maryland and consult with clients in all time zones.
If you want to get in touch with me, please do:
text:
657-464-3648
meet:
calendly.com/cmilaster/letschat
connect:
LinkedIn.com/in/christianmilaster

email:
christian.milaster@ingeniumadvisors.net

read:
IngeniumDigitalHealth.com/articles

subscribe:
IngeniumDigitalHealth.com/newsletter


Thanks!